Dual Study Electrical Engineering - Start 2023 or 2024 - DHBW Ravensburg
HMS Technology Center Ravensburg GmbH
Ravensburg
Vocational training
Engineer
Software Development
Fulltime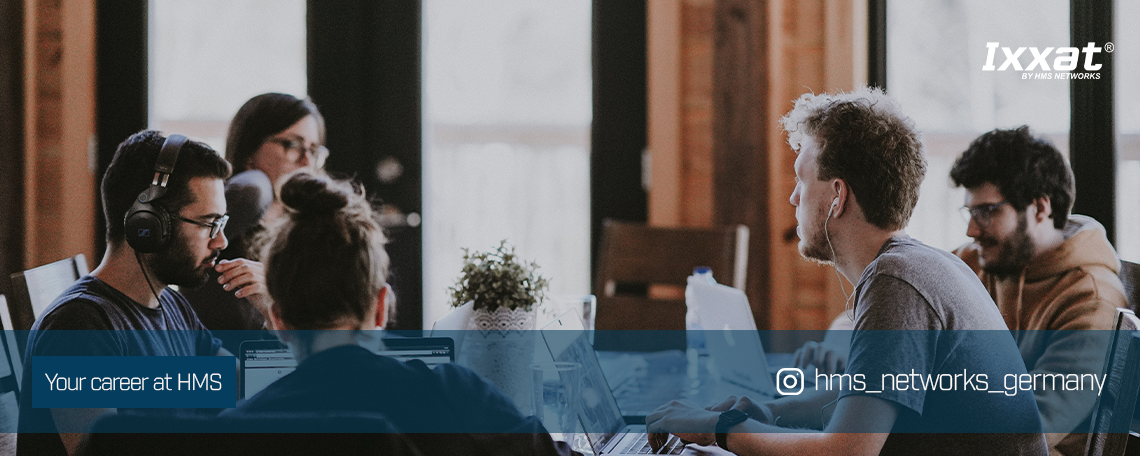 HMS stands for "Hardware meets Software". Our solutions connect millions of industrial devices around the world – in automation systems and in innovative IIoT applications. The HMS family is steadily growing to more than 750 employees in over 16 countries worldwide by now. With our solutions, we make complicated things simple! We let machines speak, create real value from data and ensure more sustainability for our customers. "Heart. Mind. Soul." describes our corporate culture and is characterized by Swedish pragmatism. 

HMS Technology Center Ravensburg GmbH is part of the listed Swedish HMS Networks Group and is responsible for the new and further development of all products relating to the Ixxat brand. Our technology focus is on CAN and Industrial Ethernet. At the same time, Ixxat is the expert within the group for data communication solutions for industrial battery storage systems, e-mobility, safety and energy applications. 

Discover the future of industrial communication solutions with us!

In cooperation with the DHBW Ravensburg, we are looking for you as a dual bachelor student for our Ravensburg site starting in October 2024

 
Dual Study Program Electrical Engineering (Automation) - Start 2024 - DHBW Ravensburg
What awaits you
University meets professional life: You study for three years and get an insight into the field of activity of a software developer and engineer.
There is no chance of becoming bored, as you alternate every three months between the practical phase at HMS and the theory at the DHBW Ravensburg (Campus Friedrichshafen).
With us, you can work on exciting developments and put what you have learned during your studies into practice. You will not only learn from us, we will learn from you as well.
For your study and project work, as well as for your bachelor thesis, you will have a competent contact person who will supervise you.
What makes you stand out
You already finished your high school degree or you still have to complete your exams. Math, computer science and physics are your favorite subjects.
You are interested in expanding your technical and economic know-how.
With your open nature you like to get involved in our teams.
You can use and develop your good German and English skills with us.
HMS as your training company
Together at eye level with Heart. Mind. Soul.: We cultivate an open atmosphere, flat hierarchies and partnership-based cooperation. We make our decisions sustainably, quickly and together as a team. We place particular value on collegiality, a sense of purpose and fun in our work, as well as on the appreciation of your innovative ideas. During your apprenticeship, you will have a competent mentor at your side who will support you so that you can quickly work independently.
Security and development perspectives: You can expect a modern company that is on a steady growth path and combines profitability with sustainability. Our growth offers you not only security, but also the opportunity to develop personally and professionally with us, as we also have a desire for long-term cooperation.
Sustainability and other highlights: For us, "CO2 net positive 2025" is not just a slogan; behind it are real measures to make us and our customers more sustainable. You can also look forward to many other benefits, such as company and team events, subsidised lunch and modern workplaces with free drinks and fruit. Your health is very important to us! With subsidised sports and fitness offers, we give you the opportunity to keep fit alongside your training.
Editorially recommended external content